Message in a Bottle (5)
Welcome to Message in a Bottle (5), the a store for the material in the fifth Flotsam and Jetsam e-Newsletter from Farnham U3A.
It doesn't matter if you deleted the e-Newsletter – the important bits are here!
From your editors:
Showing the stiff upper lip
We love the story about the Scottish newlyweds who didn't let the pandemic spoil their honeymoon. Having married in Ireland they got home just in time for lockdown and their three week dream safari was cancelled. True love prevails and they've honeymoon at home. He's brought his bride breakfast in bed; they've gone on long romantic walks and pretended to see African wildlife, eaten alfresco, got dressed up, and had candlelit dinners. They even got sunburned (yes in Edinburgh), just like they would have done on Safari. Congratulations!
Important information about your U3A membership fees
Recently Farnham U3A emailed you via Beacon about next year's fees. Normally about now you'd be asked to renew your subscription; however, until the Maltings informs us when they will fully re-open, your 2019-2020 membership is being extended. Meanwhile please do not pay any membership fees for 2020-2021 now.

Groups on the go:
French – Beginners' conversation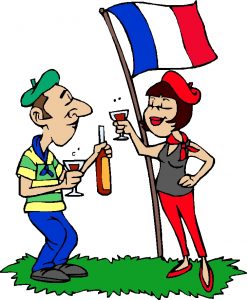 They're another group using Zoom for their meetings. Normally the group would meet every fortnight but because of the lack of congestion in their diaries they're conversing every Tuesday morning. They frequently have 11 people on the call. Bien Joué!
Painting
The members of the painting groups haven't let their paint harden. They've been busy and are holding an exhibition of their work online. Click here to see their artwork.
Silk Roads
The Silk Roads group has held their first meeting using Zoom. There was a lively discussion and there is a programme of weekly meetings. Its another group which has increased its frequency in lockdown.
Tall Tales
Tucked away in our U3A programme is Tales of Our Lives – a conversation group where members take turns in sharing their life stories, or join a round table discussion about a common experience like 'My most memorable holiday' (oh, would that we could!). In June, the Tales group will join the Zoom generation with the first member to sign up to the online meeting being group founder Alec who at 91 shows age is no barrier to change. Even the creative genius of Roald Dahl could not have written a Tale of the Unexpected about life in lockdown.
Wine anyone?
Brits Booze Their Way Through Lockdown screamed the Daily Mail – the broadsheets carried rather more discrete headlines for the same story.  Yes,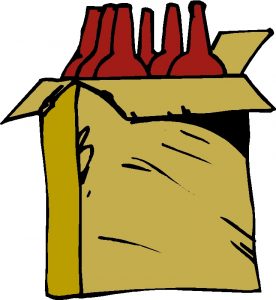 in lockdown alcohol sales have soared, with wine leading the charge, then lager, gin and whisky. Remarkably liqueurs sales have risen by 78% and cocktail ingredients by 48%. Tequila sales have almost doubled – pass me the lemon and salt please Joe.  
Given our love affair with wine, little wonder all three of our wine groups are active during lockdown. We've reported earlier on Wine Discoveries' links to WSET training and the WFF1 Zoom meetings and for those who enjoy a glass at their own pace, WFF2's initiative is the Sips & Tips email full of tempting advice and offers. Issue 3 is here.
Fed up with the Armchair?
News from the National Trust
The houses and gardens remain closed, but the NT is opening many of their outdoor spaces in England. They've already reopened some of smaller, local, car parks. The larger outdoor venues tend to involve staff and facilities, such as toilets, and are taking a little longer to open.
As the larger sites can accommodate large numbers of people there's an online pre-booking system. Members can book for free, non-members must pay in advance. Find out more here.
Armchair Culture
The Theatres are closed and the concert halls silent but that doesn't mean we can't enjoy a good play or concert. Your editors scour the world to bring you the best in cultural events!
The National Theatre
We've mentioned it before, but the National Theatre has added to the plays that they're making available online.
Barbershop Chronicles – a never before seen archive recording available until Thursday 21st
A Streetcar named Desire – premieres at 7 p.m. on Thursday 21st May and available for seven days.
This House – a funny insight into the workings of British politics in the 1970s. premieres at 7 p.m. on Thursday 28th May and available for seven days.
The link for the National Theatre is here.
Five activities to see and hear
BBC Arts editor Will Gompertz introduces a number of ideas for you to look up. They range from DJ sets to a virtual visit to the Vatican. You'll find him here.
Armchair Travel: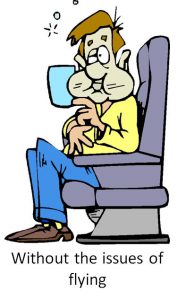 Here are some more clips from around the world.
The first might be one for the French Conversation group. A virtual tour of the Eiffel Tower – without having the climb – click here.
Easter Island is difficult to get to at the best of times. This clip shows work moving the statues – here.
This might be one for the honeymooning couple in our editorial. Go on Safari with the BBC here.
Or you might want to chill out with the British Antarctic Survey here.
And finally your editors found this clip about the plastic hunting pirates of the Cornish coast who collect Flotsam and Jetsam here.
The Chelsea Flower Show
The Chelsea Flower Show is online. You can visit without the hassle of the journey and the crowds. You can see videos from garden designers, presenters and experts. Tune in to Lunchtime Q&A sessions, join behind the scenes tours of nurseries and much, much more. Follow this link to find out more. 
On a lighter note
Those who like Monty Python will enjoy this clip.
Creative thinking?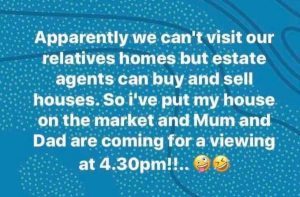 Can anyone answer this question?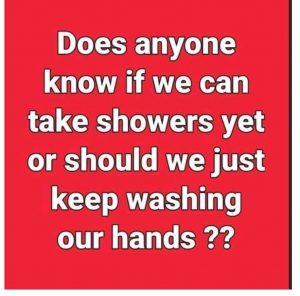 A word from the wise
Cyber Aware is a government advice service to help you stay secure at the current time. The National Cyber Security Centre is running a campaign to keep us safe.
Many of us are using technology in ways we never imagined; home schooling, banking, shopping, gaming, and video calling with friends and family as well as more time surfing the internet.
The National Cyber Security Centre's (NCSC) Cyber Aware campaign has six important steps to stay secure online. The NCSC has also provided guidance on using video conferencing apps securely, staying secure while playing online games and shopping online securely.
Follow this link to find details of the six steps.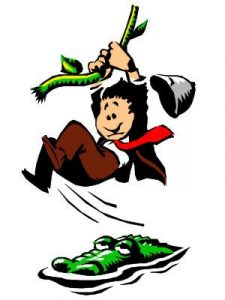 Remember – if someone contacts by email or 'phone don't be panicked into doing something. Sit back and think about it rationally.
Check your records. If you really do have to make contact enter the details rather than clicking on a link.
Also if it sounds too good to be true it usually is – report anything suspicious to Action Fraud online or phone 0300 123 2040
If you need help with anything contact those you can trust or the Farnham & Villages Coronavirus Helpline on 01252 745446 (Monday-Friday from           9 am-6 pm) or email to help@farnhammaltings.com
Resources
We're all having to learn new skills with technology, hopefully we can help.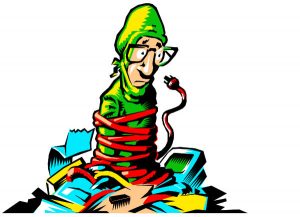 Please don't let it get to you like it got to Joe!
Surrey County libraries have extended their collection of e-books and e-audiobooks. Available to all Surrey library members – more here
The Zoom Guide below has helped members connect. Feel free to read it and circulate it to others. The guide was updated on 23rd April 2020.
Tip for joining an online meeting: please sort out the software and your computer / tablet / 'phone before the meeting. This is because the meeting host can't tutor you during the meeting!
Community Tips
The Town Council, along with the Maltings and the Farnham Herald, has produced a useful fact-sheet full of help and advice for residents of Farnham and villages which is worth printing.  Click here.
About this post:
The Farnham U3A site is found at Farnham U3A Home Page.
Please use this material to help you through the lock-down.
Posted by The MrT Podcast Studio for Farnham U3A – 2020