Podcast: Play in new window | Download (Duration: 30:39 — 28.1MB)
Episode 12 – The Carbon Footprint of my glass of wine
The Carbon Footprint of my glass of wine is a podcast made as part of the Surrey's Greener Future initiative.
Surrey County Council asked people to submit ideas to help combat the climate crisis in September 2019 . They selected ten ideas from the submissions and these podcasts are one of them.

In this podcast I talk to Luke Landers, the Sustainability Lead, and James Crawford, the Skipper, at the Naked Wines UK business.
Who are Naked Wines?
Naked Wines are an Internet based mail order wine business operating in Australia, the UK and the US. Their wine makers tend to be small independent producers.
Customers comment on the wines they buy and the winemaker responds direct to the customer. Both customers and winemakers like this direct contact. Across the three businesses there are a total of around 950,000 active customers.
Making my wine:
Our discussion starts with a look at the production of wine. The public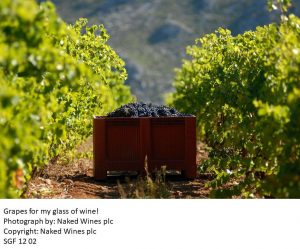 perception of Climate Change is currently high because of the media coverage.
Winemakers have lived with the realities of these changes for some time. We see floods in Germany, wild fires in Australia and California and severe frosts in France. All have a major effect on the wine that we drink.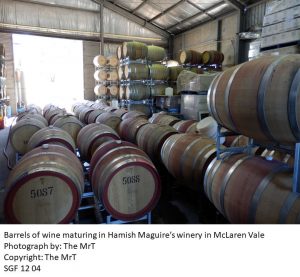 We consider the impact on the climate and how the viability of wine making is changing.
Transport from winery to my local warehouse:
Transport is a key element in the industry. I learn about how the carbon footprint differs between 'domaine or chateau bottled' wine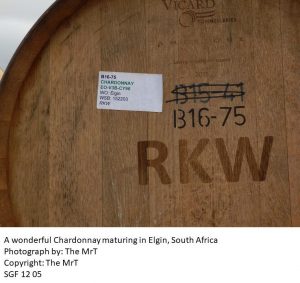 and wine that is bottled locally. When wine is transported in bulk and locally bottled the carbon footprint is significantly lower than transporting bottled wine.
The bottle also makes a significant difference. Many people believe that a heavy bottle means a better wine. A heavier bottle certainly means a bigger carbon footprint! Both for manufacture and also transport. Naked are actively looking at ways of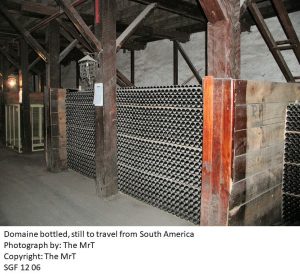 reducing the weight of bottles.
We discuss the merits of boxed wines. The container is significantly lighter, often around 90% lighter, than a bottle. Naked are currently offering a limited range. The wine lasts for some weeks after opening and the customer reviews have been favourable.
Warehousing and Delivery
We discuss the work that is done to make the warehouse processes environmentally friendly and also the activities of the delivery provide. We also talk about delivery to my home is compared to collect from a local centre.
Ultimately it will be customer pressure that drives change:
Customers will pressure businesses to be greener. Naked has a responsibility to inform customers. They provide information, such as country, alcohol content, vegan etc. for each wine. James tells us that this will expand. You can find an example in the gallery (see the thumbnails below).
Naked Wines Charitable Trust:
The charity uses the strength of the customer base to provide funds. There has been help for wine making communities after the recent natural disasters, support for 'Carmen's Kids' where, over the past 6 years, Angels have contributed  over £825,000 to provide meals for hungry schoolchildren in South Africa, and, nearer home, causes in the UK.
Follow this link to find out more.
Listen to the podcast to find out more!
If you'd like to see larger pictures, please open the gallery by clicking on a thumbnail: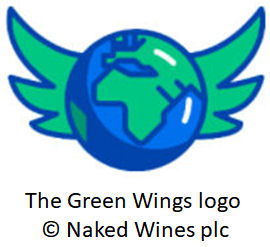 You can find the posts on the Naked Wines 'Green Wings' message board here. Please note: you need to be a Naked Wines Angel to post comments.
Go to the Naked Wines UK site please click here.
For the Naked Wines Australian site please click here.
To visit Naked Wines US site please click here.
The 'Surrey's Greener Future' podcasts:
Please use any of the material in order to support your own initiatives to Combat Climate Change because each of us really can make a difference!
In addition to this web-page, this podcast is available on Amazon Music, iTunes/Apple Podcasts, Castbox, Deezer, Podchaser, Spotify and Stitcher and others.

Like to comment on this podcast?
AKM Music has licensed Blue Sky for use as the theme and  as incidental music in this episode.
© The MrT Podcast Studio 2021