Message in a Bottle (6)
Welcome to Message in a Bottle (6), the a store for the material in the sixth Flotsam and Jetsam e-Newsletter from Farnham U3A.
It doesn't matter if you deleted the e-Newsletter – the important bits are here!
From your editors:
Out of hibernation
Life in lockdown has enabled us to enjoy this marvellous spring and watch the beauty of flora and fauna. The slower of life means we've seen and heard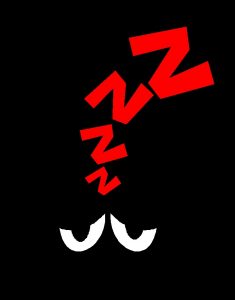 the marvels of nature more clearly than for many years and appreciate our friends and family more dearly.
Now we are allowed to make tentative steps to return from our enforced hibernation. Some competitive sport will restart and, importantly we can see friends and family. The joy of meeting up with young grandchildren is one many will relish, but it is now a global minefield as reported by The Independent.
Stay safe, keep well.

Reminders:
Your U3A membership fees
Until we know when the Maltings might fully re-open, your 2019-2020 U3A membership is being extended so please do not pay any membership fees now.
Group Leaders Survey
While we've not heard from all leaders/secretaries we have had a great response from the many who've responded.  The headlines are 'many groups have adapted to lockdown and being proactive about how they "meet" and are prepared to continue doing so for as long as it takes'.  The survey is still open so if you've not responded please do so because your opinion matters.
Groups on the go:
Painting
Even lockdown hasn't killed the creative juices – paint brushes have been busy again and there is a second exhibition of paintings online.
If you haven't seen the first exhibition click here.
See their second Exhibition here.
Play Reading
Possibly first 'cab off the rank' following lockdown was The Play
Reading group which ran its first Zoom session on 26th March, reading Harold Brighouse's 'Hobson's Choice'. They were very surprised how quickly members took to Zoom and now have over twenty members and friends on-line each week.
They 'read' for about an hour, so it takes one or two weeks to read a complete play. Wycherley's bawdy restoration comedy 'The Country Wife' took three weeks. Other plays have included Shaw's 'Pygmalion', Synge's 'Playboy of the Western World', Bennett's 'Question of Attribution' and Tennessee Williams' 'Cat on a Hot Tin Roof'. One week, five read / performed a 'Round the Horne' script, first aired in 1965.
Once lockdown is over, they plan to continue the weekly on-line Zoom sessions, with two hour physical group meetings once a month at the Maltings.
World History
The group is flourishing and is meeting on Zoom fortnightly. The current programme will continue to early October. They've covered a variety of topics including Spanish history and the Alhambra, Old fashioned remedies and British politics after 1945 in the four Zoom meetings held so far.
Coming up are 'The history of the perception of colour', the 'End of World War 1' and the 'Treaty of Versailles' plus a Quiz. The format is simple – they start with 'this day in history' (an old tradition of the group), a talk and then questions and a lively discussion.
It's working really well. Over 40 baby Zoomers have attended on each occasion, with 48 at the last one. It would take a lot more than Covid 19 to stop this group enjoying themselves. You can find podcasts of previous talks here.
Armchair Culture
Until Theatres and concert halls reopen we've had to go online to enjoy a good play or concert. Here are some new offerings:
The National Theatre
This House – a funny insight into the workings of British politics in the 1970s. Premiered on Thursday 28th May and is available until 4th June – you'll need to hurry to catch it!
Coriolanus – Shakespeare's political revenge tragedy. This premiere's at 7 p.m. on 4th June.
Watch here.
Missing Music Concerts
Many famous organisations have made their concert archives available or have live streaming events. Here are a few:
Armchair Travel:
Forget the passport and fastening your seat belt, sit back and enjoy these attractions from around the world.
In search of the Northern Lights is a Rough Guide podcast you might like to listen to here.
Or you can visit the top 10 attractions at Kew Gardens here.
The National Trust has some virtual tours of Hidcote available on line by clicking here.
You can see the garden that Monet loved at Giverny here.
This one's much closer to home. See Wisley from the Sky here.
And then to the south of Guildford there is the stunning Chilworth Manor.
Looking to dine alone? Try this Swedish Restaurant where you'll eat at a table for one.Here are some more clips from around the world.
There are a lot of scams out there
In this issue we're looking at Bank scams which come in many guises.
Phone scams, also called Vishing, are where the target receives a call from a fraudster pretending to be a member of the target's bank staff. They'll try to get financial details or they try to get the target to transfer money to a 'safe' account or hand cash to a courier.
Email scams are from fraudsters who send convincing emails pretending to be from your bank or a trusted organisation such as HMRC or the Financial Conduct Authority.
Postal scams offer something that sounds attractive; however, it doesn't exist. The catch? You'll have to pay upfront to receive this once in a lifetime offer.
Click here for more information on these scams.
What to do if you're worried
If you think you've given a fraudster your bank details, contact your bank immediately.
Remember – if someone you don't know contacts you don't be panicked into doing something. Sit back and think about it rationally and carefully check your records
Remember, if it sounds too good to be true it usually is – report anything that looks like a fraud or a scam to Action Fraud online or phone 0300 123 2040
If you need help with anything contact those you can trust or the Farnham & Villages Coronavirus Helpline on 01252 745446 (Monday-Friday from 9am-6pm) or email to help@farnhammaltings.como help@farnhammaltings.com
Resources
We're all having to learn new skills with technology, hopefully we can help.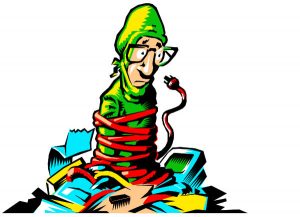 Please don't let it get to you like it got to Joe!
Surrey County libraries have extended their collection of e-books and e-audiobooks. Available to all Surrey library members – more here
The Zoom Guide below has helped members connect. Feel free to read it and circulate it to others. The guide was updated on 28th May 2020.
Tip for joining an online meeting: please sort out the software and your computer / tablet / 'phone before the meeting. This is because the meeting host can't tutor you during the meeting!
Community Tips
The Town Council, along with the Maltings and the Farnham Herald, has produced a useful fact-sheet full of help and advice for residents of Farnham and villages which is worth printing.  Click here.
About this post:
The Farnham U3A site is found at Farnham U3A Home Page.
Please use this material to help you through the lock-down.
Posted by The MrT Podcast Studio for Farnham U3A – 2020