Message in a Bottle (9)
Welcome to Message in a Bottle (9), the a store for the material in the ninth Flotsam and Jetsam e-Newsletter from Farnham U3A.
It doesn't matter if you deleted the e-Newsletter – the important bits are here!
From your editors:
Getting towards the new normal – slowly
We're learning the skills of our parents as we're getting used to queuing to enter a shop. We need to wear face masks when we travel by public transport and when we're in situations where we can't socially distance. So we're being careful!
As our world slowly opens up, we can soon start back at the gym, maybe get an 'I loved lockdown' tattoo and then, in August, go out for a half price lunch, courtesy of Rishi.
The downside? Joe tells me he's having trouble cleaning his face mask since he tried to drink a glass of red wine through it. Still, it filtered out the sediment!
Have you taken the Life in Lockdown survey?
Lockdown has given new meaning to the good, the bad and the ugly.  This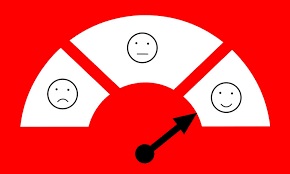 survey gives you a chance to join the many Farnham U3Aers who've participated to tell us how you've fared in lockdown.  It's simple and anonymous – click here now. The survey results will be published in the later in the year.
Monthly meetings
Monthly meetings will resume in September via Zoom. We're told that they're working on the programme and we'll publish it when its available.
 Two local businesses benefitting from Farnham U3A
Two local firms will benefit from our "business as usual" approach to member communications. Months of copyrighting and design to produce our Annual Review magazine which this year will be published and distributed by A3Design.  You'll receive yours, with the AGM documents, in the late summer.
Separately work has just begun on the development of our new website which will be unveiled in the autumn. A team of six guided the selection process with the final contract being awarded to Kallkwik in Farnham.
A picture tells a thousand words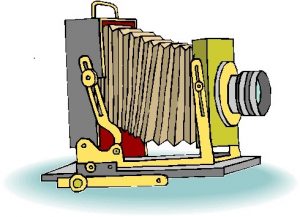 Got photos of your group which show how you do what you do?  We'd love to use them for both our new website and PR activities.  To share a photo, save it using your group name then email us on – kateharvey0212@icloud.com
Groups on the go:
U3A Communities online
You might be interested in this website that has been developed by Runnymede U3A. Its been developed to share ideas and projects amongst the U3A community. They're building a list of U3A related sites and providing links to them from both the Home page and the Links page. You can access the site  here.
Grumpy Old People
We hear that the Grumpies (1 and 2) did a test run on Zoom recently to raise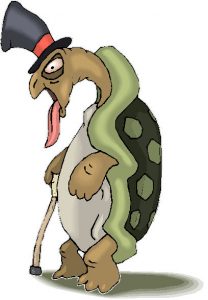 the spirits of those members who have been missing the opportunity to get together for a good grumble. As usual they digressed from the chosen topics and there was much laughter along the way.
40 minutes went in a flash and the session came to an abrupt end. Memo. to secretary – watch the time! It was good to see familiar faces and they're doing it again next month.
Songwriting Group
The Songwriting Group continues to meet regularly over Zoom. A few weeks ago, the theme 'thrown out' for creativity was "What do you see of your friends and colleagues homes via your Zoom screen". One of the members wrote this amusing song.
Group Leaders
Please keep us updated about your socially distanced programme so we can give you a plug here.
Armchair Culture
The Louvre
You might not be ready to take the plane or train to Paris yet. You can still visit the Louvre by taking one of their online tours. In line with the requirements of the Académie Française you'll need to understand a bit of French to fully appreciate the artworks – but the you'd have needed that to order your lunch…  take a look here.
The Science Museum Group
You might not know that the Science Museum Group comprises of five museums. They are:
The Science Museum, London
The Science and Industry Museum, Manchester
The National Science and Media Museum, Bradford
The National Railway Museum, York
Locomotion, Shildon
Sadly they're all closed at the moment but you can make a virtual visit here.
The Natural History Museum
No need to travel up to London by train and tube, you can explore the museum in 13 different ways whilst remaining at home. All you need to do is take this link to be transported there.
 The National Theatre
The National Theatre has extended its season of streamed performances again, each one is only available for seven days. You can see:
Terrence Rattigan's The Deep Blue Sea is available until 6.59 p.m. on Thursday 16th
The National Theatre production of Amadeus premieres at 7.00 p.m. on Thursday 16th
This has been a wonderful series of plays – don't miss out – the link is here.
Its July – time for the Proms
This year the Proms is 125! The revised 2020 season brings the spirit of the Proms to music-lovers at home. There will be treasures from the archive and incredible live performances.
The BBC Proms will consist of 8 weeks of world-class performances by the world's greatest classical musicians of the past, present and future.
There will be archive concerts on BBC Radio 3, they'll also be available through BBC Sounds – you might want to download the app from the Apple or Android store or explore what's available on your computer here. 
There will also be a selection of archive concerts on BBC Four and the BBC iPlayer.
In the last fortnight of the season there will be live performances from the Royal Albert Hall on BBC Four. They'll also be streamed via iPlayer and be on Radio 3 and BBC Sounds.
Find out more here.
The first night, on Friday 17th July, starts at 7.05 p.m. with a 'mash up' of Beethoven's nine symphonies to mark the 250th anniversary of his birth. Its been recorded in lockdown by a Grand Virtual Orchestra made up of around 320 players from the BBC Orchestras and Choirs.
Click here to find out more.
More scams for the unwary
Joe had three emails in 24 hours telling him that his Microsoft 365 (previously called Office 365) subscription was about to expire. When he investigated the email addresses carefully he found that they were all from different people and none were Microsoft.
You should check the email address that the message has come from and also and verify any link you're being asked to click on. Look carefully – some of them are very clever – a quick glance and you might mistake Cornmons for Commons.
One other thing, major organisations don't use @gmail.com or @yahoo.com etc.
Hover over the address or link to find out the person behind the message – to hover, just move your pointer over the information that you want to verify.
Hover over the 'From' display name or the link you're being asked to click on, to see the real email or link address. Attackers often spoof a display name to look like it is coming from someone legitimate, but when you hover over the display name you'll often find someone completely different.
Fight back
5 ways to detect a phishing email – with examples was published last month here.
Details about a PayPal scam are here.
Three ways to verify the sender of an email can be found here.
Remember, if it sounds too good to be true it usually is – report anything that looks like a fraud or a scam to Action Fraud online or phone 0300 123 2040
Resources
We're all having to learn new skills with technology, hopefully we can help.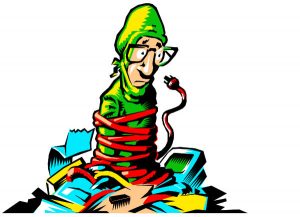 Please don't let it get to you like it got to Joe!
Surrey County libraries – as mentioned earlier the Farnham Library has re-opened. Details of the safety and social distancing measures can be found here.
If you're after the collection of e-books and e-audiobooks. Available to all Surrey library members – more here
The Zoom Guide below has helped members connect. Feel free to read it and circulate it to others. The latest update of the guide was updated on 28th May 2020.
Tip for joining an online meeting: please sort out the software and your computer / tablet / 'phone before the meeting. This is because the meeting host can't tutor you during the meeting!
Community Tips
The Town Council, along with the Maltings and the Farnham Herald, has produced a useful fact-sheet full of help and advice for residents of Farnham and villages which is worth printing.  Click here.
About this post:
The Farnham U3A site is found at Farnham U3A Home Page.
Please use this material to help you through the lock-down.
Posted by The MrT Podcast Studio for Farnham U3A – 2020