Podcast: Play in new window | Download (Duration: 32:45 — 30.0MB)
Season 2019 / 2020 – Talk 20 – Are all inventions necessary
In Are all inventions necessary Joanne Watson introduces us to a great number of inventions that, for some, make one wonder about the sanity of the inventors. For others, we must wonder about the users!
To fully appreciate Joanne's talk you should follow her presentation, accessed below. The images really do bring the talk to life!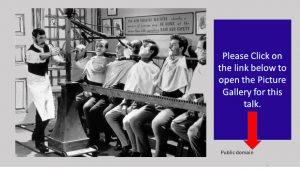 The gallery opens in a new tab. If you wish to enlarge an picture please  click on the

at the top right hand corner of the image.
Three serious inventions
We start with the wheel. Possibly one of the most important inventions ever. It certainly makes driving a car more comfortable!
Joanne then moves on to the Autocannon devised by James Puckle in 1716 and the Gatling Gun. Dr Richard Jordan Gatling firmly believed his gun would help stop the bloodshed on the world's battlefields!
Then we move to the strange….
A mechanism to help you pull on your boots. Then a ventilated Top Hat that stops the misery of the build up of steam.
Other ideas might have a scientific use
An apparatus to define the height of clouds may well be of meteorological importance. Designs for a family fire escape may be important., if you're at the right window…..
Then we learn about mechanical leeches, an anti garrotting cravat and a corset with expanding busts. We marvel at the ingenuity of the inventors of yester year!
Then we look at the dangerous…
Joanne tells us about the expansion of crinolines. Harmless you may think …. but stand too close to a fire! But then who'd follow a fashion that requires you to use radio active makeup?
Of course the safety regulations were much less in days gone by. Cocaine in your cough pastilles and toothache drops was seen as  normal.
Then inventions that 'helped' the world
The first Traffic Lights in Westminster, sadly resulting in a gas explosion. Then something called the telephone, a device described as 'too many shortcomings to be seriously considered as a means of communication' whilst the Post Office said 'the Americans have need of the telephone, but we do not.  We have plenty of messenger boys'.
In case we think Joanne is getting serious
We learn of an animal trap that relies on a revolver, a lamp that also acts as a vending machine that could be easily defrauded and a mass shaving apparatus in America.
Listen to the full story of these and many more inventions in this podcast.
About this podcast:
This podcast is an edited recording of a talk first given to the Farnham u3a World History Group.
The Farnham u3a site is found here.
This podcast is also available through Amazon Music, Apple Podcasts, Castbox , Deezer, Podchaser, Spotify, Stitcher and Vurbl.
AKM Music has licensed Media Magazine for use as the theme music.
© The MrT Podcast Studio and Farnham u3a World History Group 2018 – 2021